OUT NOW (JULY 2021) - NEW ALBUM...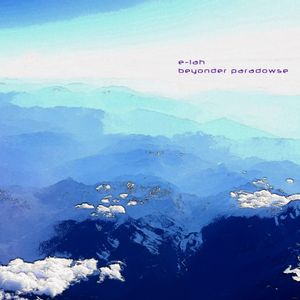 Released under the artist name e-lah, this latest album is the culmination of two year's work from 2019-21. It sees Hale exploring vocals for the first time, and venturing back in time, to explore his first musical loves - Jazz Funk and early Synthpop. Combining stacked vocals with funk grooves, extended harmonies and synth textures Beyonder Paradowse is Hale's tribute to the music that filled UK dance-floors in the late 1970s and early 80s. It also references many other diverse influences, including Minimalism, Progressive Rock and Brazilian Batucada. Featuring several guest sax solos from his long-time collaborator Steve O"Gorman, this album is a full of infectious grooves, harmonic adventures, hypnotic melodies and sonic twists and turns. 
"Beyonder Paradowse" - Spotify. "Beyonder Paradowse" - Apple Music  "Beyonder Paradowse" - Amazon
BRAND NEW PUBLICATION! OUT APRIL 2021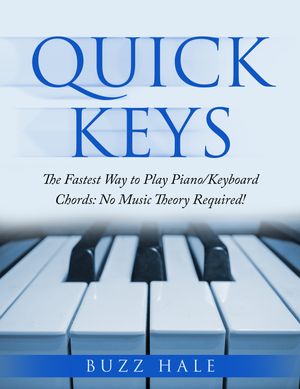 After several years in the making, it is finally out and available for purchase. The 15,000 word e-book "Quick Keys". This is the essential guide to keyboard chords for piano/keyboard players of all abilities. No music theory knowledge is required, all chords can be learned by a simple counting method, this e-book could be yours for a mere $9.99. It's available from lulu.com here:
Over the next few months the "Quick Keys" YouTube channel will be launched, with instructional videos to accompany each section of the book. Click on this link to view and subscribe if you want to stay up to date with all the latest videos:
ELEVATION QUINTET ALBUM - IMPULSATIONS
 
Released 1st Sept 2017

This album sees Hale's quintet excelling themselves again with another heady mix of uplifting tunes that mix a wide range of influences including Contemporary Jazz, Swing, Funk, Latin and World Music . There is a real emphasis on rhythm in this album that will get your feet tapping.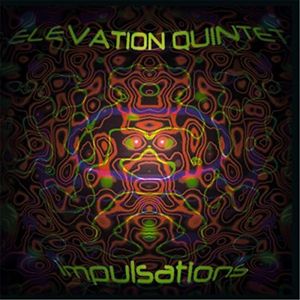 2014 ALBUM - ELEVATION QUINTET - 7TH WAVE

Released 31st March 2014

An album of all-original compositions by Linden Hale featuring Hale on piano, Steve O' Gorman on sax, Bryan Paul on bass, Becca Percival on percussion and Luke Szoltysek on drums. Mixing influences from contemporary Jazz, Funk, Soul & World Music this 7-track album features awesome performances from the whole quintet. Rave reviews on amazon:

"I have played this SO MUCH! I LOVE It! I play it all the time and is a loved album in my collection. All the songs are brilliant"

"the whole thing is just so vibrant and rich"

"If you're fan of Snarky Puppy, Cinematic Orchestra, Bugge Wesseltoft, or anything with a pulse then you need this album in your life! Can't recommend this enough!"

"I'll go by what I hear - and I love it. It's very modern jazz, perhaps in the style of recent Yellowjackets if I had to compare to something similar"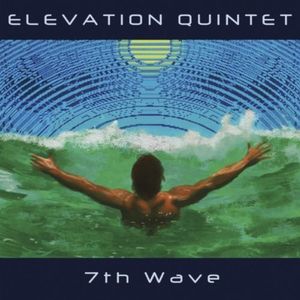 SOLO PIANO ALBUM - INTO THE LIGHT 

Released 1st June 2013.

Until recently Hale's compositional work only surfaced on a few recordings: 2 releases by his long-term collaborator Barry Nichols under the name Level featured heavily-processed, ethereal-sounding samples of Hale's piano improvisations. In 2009 Nichols released a limited edition EP of 4 of Hale's tracks entitled 'Dawning'. The EP quickly sold out and received phenomenal reviews. One review on the Smallfish website stated 'I can't recommend this highly enough, it is music in its purest form' . The 4 tracks from Dawning are now included again, in remastered form, on this album release - Into The Light.

Hale's many influences include impressionist composer Claude Debussy, Minimalist Steve Reich and, most notably, Jazz pianist Keith Jarrett. In his work you can clearly hear these influences plus a whole range of others from Gospel to Gamelan. The pieces on this album are often slow moving and hypnotic. They draw the listener into an intimate world of sound where every note appears like a drop of rain on the surface of a tranquil pond. Imagine the auditory equivalent of a Rothko painting or a Zen garden and you will be somewhere close....

This exciting new release sits within a world of contemporary piano playing that takes its influences from Classical, Jazz, World Music, Minimalism and Popular Song but is, somehow, none of these…..it is instead, something new and utterly unique.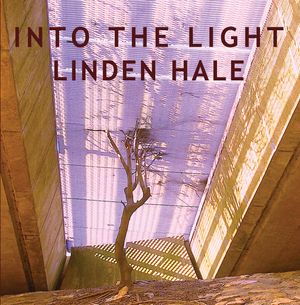 VIDEO - shot, edited and composited by Peter Hodgkinson @ Mechos Productions
A compilation of extracts from several Elevation Quintet live shows:

Steve O'Gorman - Sax
Linden Hale - Piano
Bryan Paul - Bass
Becca Percival - Percussion
Luke Szoltysek - Drums

All tunes © Linden Hale
Somewhere over the Rainbow - live at jazzetry sept 2018